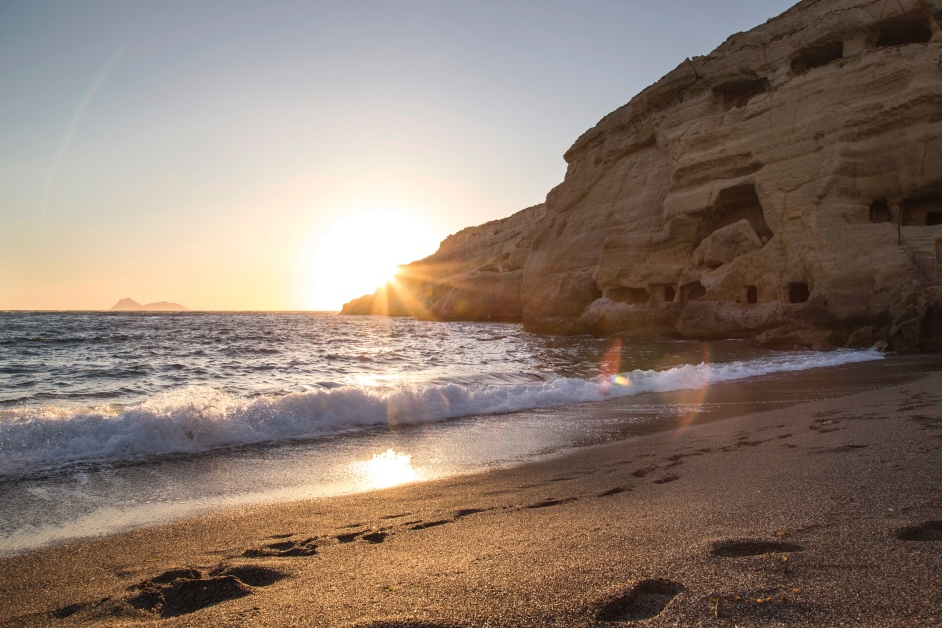 In the past few years, there has been a resurgence of interest in liturgical worship, and I think it has to do with the rhythms. If that's an unfamiliar term, liturgy refers to a worship lineup that includes a lot of pre-written parts, like prayers and Bible readings, that much of the congregation reads together. Or the readings can be conversational, where the leader says one verse and the congregation says another. Often the sacrament of communion is weekly and central to worship. The services look similar week to week.
For those of us with anxiety, there is a lot of appeal to worship–and life–with predictable rhythm. This is a term I love. I want to see more of my life characterized by rhythms. Not routines, exactly, but rhythms. Ebbs and flows. In a liturgical worship service, there's a lot of standing up and sitting down, like waves on the ocean. Up and down, silent and speaking, things we can predict. God doesn't change, and worship can reflect that. Not just liturgical worship, but many services look similar week to week, and that comforts the soul.
Natural Cadence
Life is not predictable. But think about what God has put into place. Not long ago I moved to a hill where I can see the sky like never before, and I watch the sun move through the sky, the journey in December on a much different path than the one in June. Twice a year herons cross the sky with the seasons. Hummingbirds come in April and leave in October. The natural world is awash with rhythms, and we don't always live in them.
What if you didn't have electric lights? If you couldn't stream Netflix at two in the morning? What if you couldn't leave your property in December because the roads were frozen? What if your life revolved around the time the cows needed milked or the sheep needed sheared? We tend not to live with the patterns of the world, and I think that's to our detriment.
Spiritual Rhythms
I'm not saying move to a mountain and cut off the power. But maybe there are other habits we can put in place, a life of rhythms with God that can comfort us, give us a framework, something to count on when the world goes sideways, which it tends to do.
The most obvious is regular times in the Bible. Quiet time, some call it. Personal devotions. They can be morning, noon, evening, but the more regular, the better. And within that time, can you create rhythms? Read, pray, write something. Or pray, read, then journal. Maybe sing, pray, and read. A special coffee mug you drink from as you read your Bible. A favorite pen and notebook for your spiritual notes. Rhythms. Cadence. Something the soul can count on, a hook on which to hang the rest of your hours and minutes.
What about regular worship on Sunday? Or maybe your church has mid-week services, or regular Bible studies, times you meet with God and his community on a regular basis for study or meals or fun. A rhythm of social time and alone time.
Seasonal Traditions
Then there are seasons. The more liturgical and orthodox denominations hold to the Christian calendar. Advent, Lent, Christmastide, Eastertide, Epiphany. An ancient framework for the year. It's okay if these are foreign concepts. They're not explicitly Biblical, so following or not following them is fine. But they are another rhythm. In Lent many Christians take time to focus for forty days on repentance or discipleship. During Advent the focus is waiting, the way Israel waited for the Messiah and how we wait for him to come again. Done regularly, these create predictable moments in our unpredictable lives.
Aside from the Christian calendar and the rituals that surround it, there can be other seasonal rhythms. Holiday traditions within a family create rhythms. Picnics every Independence Day. Trees and lights in the house at Christmas. Ebbs and flows. Rest and activity. A framework for our hours and days.
Test some Rhythms
If you are an anxious Christian who lets the fears of the world have too much play, try on some rhythms. Designate Mondays a day when you read an extra Psalm. Make Bible reading something you do alongside your morning coffee. Attend church faithfully for a few months if you tend to be lax on attendance. See if there isn't some peace that comes from the rhythms.
Or try on rhythms that aren't necessarily spiritual. Incorporate a short walk in a beautiful place into your normal week. Visit the same coffee shop every Thursday and make it a point to say hello to your server every time. People, places, times, motions, disciplines, all can become conduits of peace. God surrounded us with rhythms, and we've let technology and civilization take them away. So put some new ones in place or bring back a few more natural ones (what if you actually went to bed closer to dark and woke up with the sun?).
Author Ann Voskamp, in her Waymaker study guide, says You can withstand life's rhythm of waves as long as you have your own interior sacred rhythms with God. (Waymaker, 2022, p. 39). Yes. That.
Rhythms create a framework on which to hang our hours and days.
Today I challenge you to look for rhythms in your life. Then add one or two more. Be creative. And if you come up with something wild, or you have some rhythms in place, I'd love to hear about them. I'm always looking for new rhythms and disciplines. They bring me peace and create a framework on which to hang my hours and days.
Rhythms and the Bible
Psalm 5:3
In the morning, LORD, you hear my voice; in the morning I lay my requests before you and wait expectantly.

Genesis 8:22
"As long as the earth endures, seedtime and harvest, cold and heat, summer and winter, day and night will never cease."

Isaiah 55:10-11
As the rain and the snow come down from heaven, and do not return to it without watering the earth and making it bud and flourish, so that it yields seed for the sower and bread for the eater, so is my word that goes out from my mouth:  It will not return to me empty, but will accomplish what I desire and achieve the purpose for which I sent it.


Acts 14:17
"Yet he has not left himself without testimony: He has shown kindness by giving you rain from heaven and crops in their seasons; he provides you with plenty of food and fills your hearts with joy."


Psalm 63:5-6
I will be fully satisfied as with the richest of foods; with singing lips my mouth will praise you.
On my bed I remember you; I think of you through the watches of the night.


Psalm 65:8-11 (WEB version)
  You call the morning's dawn and the evening with songs of joy.
You visit the earth, and water it. You greatly enrich it. The river of God is full of water.
    You provide them grain, for so you have ordained it.
 You drench its furrows. You level its ridges. You soften it with showers. You bless it with a crop.
 You crown the year with your bounty. Your carts overflow with abundance.


Daniel 6:10
Now when Daniel learned that the decree had been published, he went home to his upstairs room where the windows opened toward Jerusalem. Three times a day he got down on his knees and prayed, giving thanks to his God, just as he had done before.