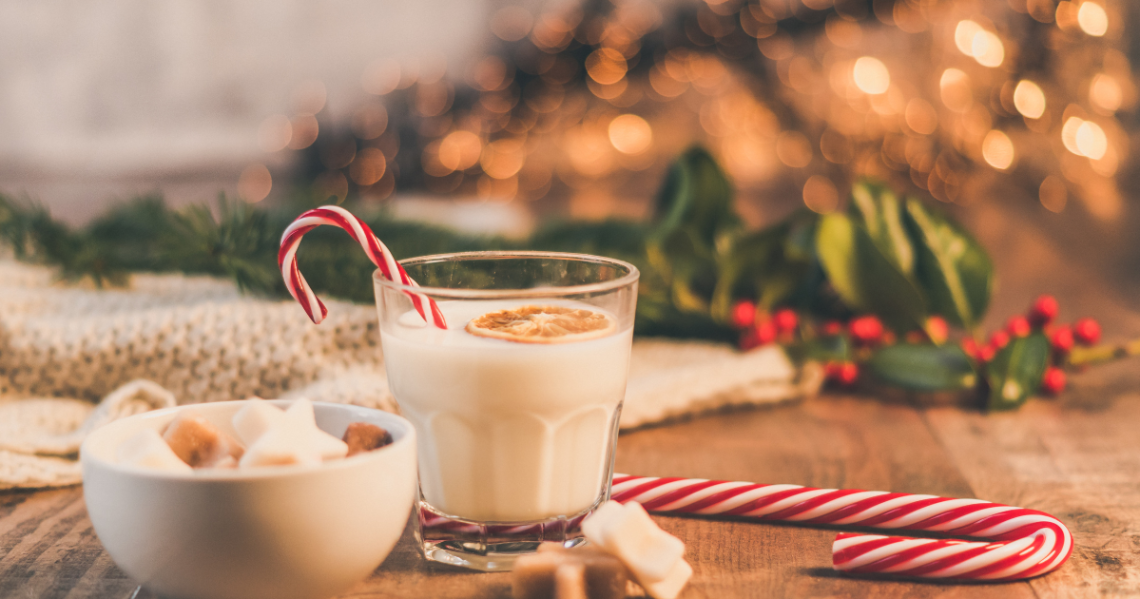 Holidays are a funny thing. They can be fun and exciting. They can be stressful and discouraging. For those with anxiety or depression issues, they can be very difficult.
I did some research into holiday anxiety, because sometimes for me it's rough. When my kids were small, I loved holidays. I loved experiencing it with them, seeing the magic of lights around the city, enjoying traditions around food and decorating, the anticipation of Christmas or the fellowship of Thanksgiving.
Now that my kids are older and we don't always gather for holidays, sometimes my holidays are haunted by the ghosts of Christmas past. Sometimes I worry too much about making things perfect and not enjoying what I have. And sometimes I want to skip from late October to late March, ditching all the cold, dark days and the holidays in one big sweep.
Last year I went very casual in my Christmas celebrating. I was all about lights and food. Gifts were minimal, because trying to buy the perfect gift makes me crazy. I baked, and I put up lights all over the place. I also lit a lot of holiday candles. The season became very sensual, with smells and tastes and sights. For those of you who deal with panic or anxiety, this might remind you of grounding, a technique used to still panic. Using senses and sinking oneself soundly in the physical world, a person can often short circuit anxiety. I did that with the whole season.
Holiday anxiety triggers
I did a little research into holiday anxiety, and this article had a great list of holiday anxiety triggers. Here are some of the main one by catergory. Do any of these resonate with you?
Gifts: buying, giving, receiving
Not enough: time, money, energy
People: family dynamics, social media, social events, loneliness
Expectations: cultural, social, personal
I admit I struggle with a lot of those. Every year is different, and over the years I've let several of these areas cause me anxiety. So, what can be done? Here are a few ideas for you.
Expectations
Let's tackle expectations first. For me, it's mostly personal. I want to make things just right. Good food, soothing environment, perfect gifts. Scratch the word perfect. My quest for perfection derails me, and it also causes stress to those around me. If I'm casual and enjoying holidays, those around me can relax as well.
Maybe this year you need to limit parties or bake less or buy less. Give yourself permission to enjoy fewer things, which might mean you can spend more time on what you choose to do. Some denominations focus on Advent as a time of waiting and preparing, and for me shifting to religious celebrations during the season is calming.
Where do these expectations come from? Too often they are media driven. We all love holiday TV shows and Hallmark movies, but those aren't realistic. Do your people expect the perfect meal or visit or gift every year? (Hint: Ask them what's important to them. It might be enlightening.) Is it all coming from inside yourself? Once you determine whose expectations you're trying to fulfill, you can more easily derail them. If holiday anxiety is knocking you flat, likely your expectations and fear of failing is a big reason, so try to root out the lies that you need to live up to grand, perfect expectations, and let them go.
Not enough
How about not being enough? Sometimes these are real—you may not have enough time or money to do what you want. And sometimes they are deeper. You may not feel like you are enough for your family and friends, that your holiday success defines you.
To deal with the problem of time, be choosy about what goes on the calendar. A few intimate or meaningful events trumps an overfilled calendar any day.
Without realizing it, I've themed my last few holidays. Last year was lights and food. Maybe one year could be service—spend more time on volunteering than anything else. Maybe it could be gifts. Perhaps this year was financially great for you and you wish to gift people with meaningful things, but you need to let go of some events and decorating aspirations to do the extra, careful shopping.
I think I tend to view each holiday as the only one, as though this is the only year I can celebrate this. My themed holidays help me think past the holiday. Next year I can focus on something else. Yes, life will go on past Thanksgiving or Christmas. Those are single days, and they happen every year. I don't have to do it all this year, because there's a good chance I'll have the opportunity to do more next year.
As far as not being enough personally–go back to expectations. Let God define your worth and value, not the media or your family or even your own harsh self. God says you are always enough to do what He wants you to do. Hold tight to that when life gets a little wild.
The problem with people
People… Oh, yes. Especially for those of us with social anxiety, people is always an issue. Family dynamics can be crazy. Some of us barely speak during the year and then expect to get together and agree on everything and have the same expectations for a single day.
I don't have a great fix for this, and I didn't find many compelling ideas when I looked for help. Family is just difficult. But what I found suggested it helps to give more family members a say. If you have a big meal, ask some of the people to bring their favorite dishes. Especially if people have different diets, this can reduce stress on everyone and make everyone feel included.
Choose some topics to steer away from. If conversation veers that way, steer it back. Instead of politics or other controversial topics, focus on individuals, and go ahead and go deep. What do your family members fear? What were their victories this year? What are their concerns? It sounds counterintuitive to say go deep with people we don't see often, but it gets past the bluster of everyone vying for attention and trying to make other see things their way. Get under it and discover the people beneath the opinions.
Another problem with people
Some have the opposite problem. For some, holidays are lonely, especially if this was a year of relationship changes—death, divorce, people moving away. I found a great article with thirty ideas for coping with holiday loneliness, which you can see here, but they fell into a few categories, and some are the same things I've said elsewhere in this post.
Here are some ideas for dealing with holiday loneliness (which can certainly lead to holiday anxiety):
Admit loneliness. It's okay to know how you feel and to share that with others.
Ignore the media. Yes, we know the commercials and shows and social media feeds of the perfect family holiday. Those aren't real for any of us, lonely or not.
Include a few holiday traditions, rituals, or events that will raise your mood. Love decorating cookies, walking the mall, or buying a holiday sweater? Focus on those and not the party for which you don't have a plus one or the perfect family dinner that isn't going to happen.
Practice gratitude. This is huge. Look outside yourself. I'm pretty sure this is a good idea for anyone in any situation. God tells us to give thanks for everything all the time. That attitude derails a lot of messy emotions by pulling us out of our heads and putting our focus back on God where it belongs.
Use holiday events to find some new people, especially others who might feel lonely this time of year.
Gifts
Gifts. Yes, I struggle with this one. Some of us are good gift buyers. Some of us aren't. A couple years ago I asked all my adult kids what they wanted for Christmas within a certain budget, and then I got them exactly what they asked for. It sounds less than romantic, and no Hallmark movies are made about giving someone what they want, but let's think about this. How often does someone ask you what you want and then give it to you? It's a great feeling to open something and have it be exactly what you want and need. My kids felt like they'd been heard, because I had indeed been listening. And the truth was I wouldn't have come up with those items on my own. I simply don't see them enough to know what they want and need.
Gift anxiety can be tied to not having enough. Some people prepare all year for the extra expense of holiday gifts. My husband and I used to spend a fair amount on our kids for Christmas because we bought almost no extras during the year. But we kept within a budget. If you've not done this, and your people expect more spending than you can handle, be honest. Let people know what to expect instead of worrying about it. Many of us are not in our best financial situations this year. So shift the focus from gifts to something else, and continue to celebrate.
Holiday anxiety isn't always about holidays
Something else to consider during the holidays is that, at least for us in the northern hemisphere, we are in the season of darker, shorter days. SAD is an issue for some people. Sometimes holiday depression and anxiety isn't really about holidays, it's about lack of light and other issues related to the season. So watch out for yourself and those you love to make sure holiday anxiety isn't more. There are ways to deal with seasonal anxiety and depression that might free you up to enjoy holidays.
If holiday anxiety exposes longer term depression or anxiety or other problems, this is where you can gift yourself with some healing. Share these thoughts with a friend or a pastor or a counselor. Holiday anxiety shouldn't last past the holidays, so if it does, then find help. God has purposes and plans for you, so do what you can to be the healthiest you possible so you can fill all those plans.
Spiritual celebration
I belong to a denomination that celebrates Advent, which is the 22-28 days before Christmas. The focus is on waiting. We focus on Israel's wait for the Messiah, which includes a lot of passages from Isaiah. We also focus on the wait for Jesus to return and complete his kingdom. There are special services, Bible studies, and other events and resources that help us to focus not on the chaos of the season but the true purpose.
Even when I fail at gifts, my family is messy, I'm dreading social events, and I can't get my favorite string of lights to work, Jesus is the heart of Christmas. Being thankful to a real God for real blessings is the heart of Thanksgiving. Find a study or a book or a podcast to walk you through the days before Christmas that will help you focus on the truth of the season so you won't be so easily swept into the world's expectations. Personally I published a book on Advent you can grab here—it includes Bible reading, journaling prompts, and projects for adults and children through the season.
When its over
Some of us put so much energy into the holidays that we don't know what to do when it's over. One of my sons struggled with this as a child. I filled the holidays with everything I could think of, completely overstimulating this child. Then January rolled around, and life was normal again, and he couldn't cope. The let down was almost physical. So, remember January is coming. Don't ditch all your routines for November and December. Yes, holidays can be fun, but life is still happening, so guard the important things—sleep, diet, necessary routines. And, throw in some exciting events for the long days of January and February. The calendar doesn't stop on December 25.
With a little care and good choices, holidays can be peaceful. Focus on the spiritual aspect of holidays above the commercial and even the social. Choose events wisely. Keep routines intact as much as possible. And remember that being crazy over the holidays can trickle down and make your loved ones miserable.
Holidays aren't really discussed in the Bible, not holidays that we celebrate. But I did find some verses that might bring a little peace and perspective during this season:
 Psalm 45:4-7 One generation commends your works to another;
    they tell of your mighty acts.
5 They speak of the glorious splendor of your majesty—
    and I will meditate on your wonderful works.[b]
6 They tell of the power of your awesome works—
    and I will proclaim your great deeds.
7 They celebrate your abundant goodness
    and joyfully sing of your righteousness.

1 Thessalonians 5:16-18
Rejoice always, 17 pray continually, 18 give thanks in all circumstances; for this is God's will for you in Christ Jesus.

Psalm 77:11-12 I will remember the deeds of the LORD;
    yes, I will remember your miracles of long ago.
12 I will consider all your works
    and meditate on all your mighty deeds."

And finally, from the story itself—Jesus' advent was never meant to bring us chaos. He comes to bring peace between us and God. Don't let the holidays steal any of these truths from you.
Luke 2:13-14 Suddenly a great company of the heavenly host appeared with the angel, praising God and saying,
14 "Glory to God in the highest heaven,
    and on earth peace to those on whom his favor rests."