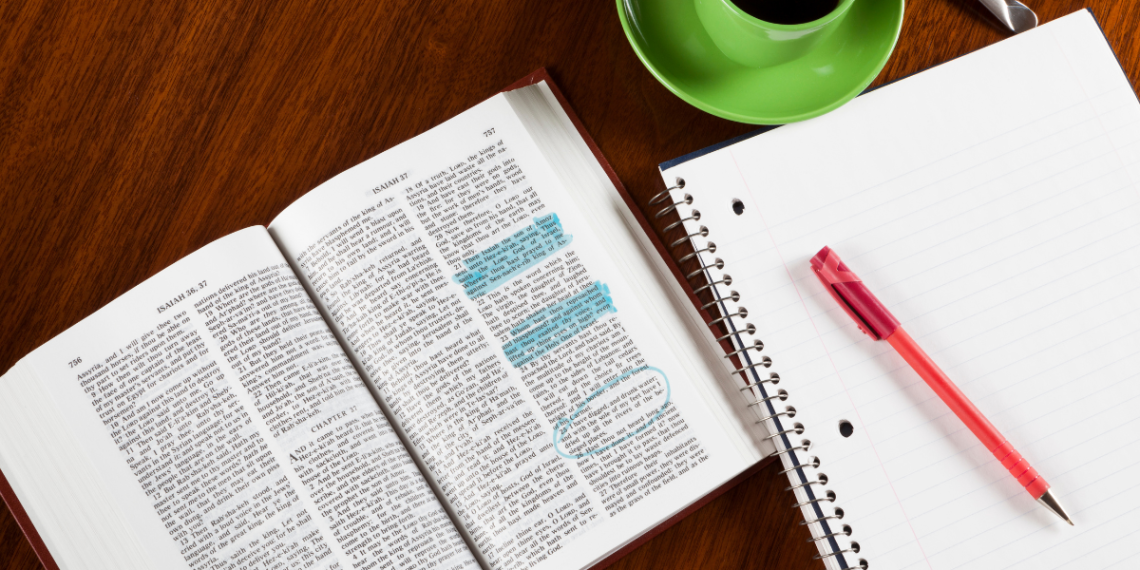 Tips for Choosing–and Using–a Word or Bible Verse for the Year
In my last post I discussed the verses and words I'm using to direct my writing and personal spiritual endeavors this year. If you've never heard of having a word for a year, the concept is simple. Choose one word, and usually a verse to go with it, that you wish to ponder and live out for the entire year.
While the concept is simple, finding a word or a verse isn't so easy. It can be—my word happened because the word appeared twice in two days as I was dealing with spiritual issues, and it's not a word I normally see or use, so it caught my attention. But some years finding a verse or word is harder, so I thought I'd give you some tips to find a word and verse of your own.
Choosing your word/verse
Pray. Ask God if there is some direction He wants you to go this year, something He wants you to tackle, some specific area where he wants you to linger, because this word and verse can be a place to linger and grow, or it can be a jumping off point for something God wants to teach you.
Pay attention. Look back over recent quiet time or sermon notes. What's on your heart right now? Where are you seeking God? What has He been saying to you?
Make a list of words that relate to some of these things.
As you look over your list, use a Bible concordance—paper or online—to see what the Bible has to say about some of these words. As you do, you may decide one or more seem to fit your current life situation.
Try on your word. When you choose one, sit with it for a while. Don't overthink this, because you are not trapped. God may have something completely different in mind for you a week or a month or half a year from now, and you can change your word. This is an exercise in discipleship, not a commitment.
When you have your word, choose a verse that uses that word or words like it, one that fits with your word. Again, just the act of scouring the Word this way is valuable. Check the context of your verse to make sure it means what you think it means. Then write it down where you can see it and reflect on it often. I plan to put mine on my phone wallpaper. I admit I went one step further this year, and I also chose a Psalm for the year.
Making it personal
To make this more personal, let me tell you mine. I mentioned it in the last post, but if you don't want to read that, here's how I got to my word this year.
First, my word is overflow. It's a word that isn't in all Bible translations, to be honest, but I generally read NIV, and I saw it there. I heard the word in a devotion I was reading online, and then a day later it appeared in my quiet time. Overflow. Not a word I normally use or hear.
What hit me about the word is that this year I have a lot of writing ideas, so many that I'm having to seek wisdom in what to write and what to let go.
Unfortunately, writing takes a few things. It takes ideas and energy. Since I write from a Christian point of view, it takes a viable spiritual walk with God and the ability to hear His voice. And late in 2022, I was failing at most of that. I was hit with a very powerful bout of panic disorder, and while God and I have walked almost through that valley to the other side, I am not feeling filled with energy and ideas. I want to do many things but feel completely drained and overwhelmed when it comes to doing it.
Word to verse
That brought me to the verse, which is Romans 15:13, because I don't only need an overflow of thoughts and ideas and energy to write. I need a healthy walk with God. I need a spiritual overflow so I have something to give readers. A barren, desert spiritual life isn't going to give me anything to pass on.
Romans 15:13 goes like this: May the God of hope fill you with all joy and peace as you trust in him, so that you may overflow with hope by the power of the Holy Spirit.
I need a recharge of joy and peace. I am more than ready to overflow with hope so I can pass some of that along. When I read that verse I knew this was where my writing had to come from this year. It's where everything in my life needs to come from this year—a deeper trust in God, God-given joy and peace, and so much hope that it spills out of me onto others around me.
And the Psalm? Psalm 65, in the NIV, uses the word overflow. As I read this Psalm, I realized it was one I had both read and quoted many times. It deals with God as ruler of the physical world, caretaker of the land and her people, and the scope of God's love. It was perfect for this year, when I want to draw closer to God in absolutely every aspect of my life.
Not there yet?
Still stuck? That's okay. This can feel like a big deal, especially if you haven't done it before. So, here's a list of possible words I pulled from several sources. Maybe one of these will spark something. Then pray, brainstorm, and take time to let the Spirit clarify what you might need this year.
Using your word and verse
Okay, so you have a verse and a word. Now what? Ah, the possibilities are endless. Here are some ideas I found on other websites, and I end this with three resources you can download for free from some of these sites. All three are wonderful.
Memorize your verse.
Look up scriptures that use your word or phrases in your verse and memorize them, copy them, study them, or journal about them.
Revisit your word and verse every week or month to see if God has anything new to say to you about them.
Look up your verse in several Bible translations. How does this affect your understanding of your verse?
Do a study of your word in Hebrew or Greek. How does this affect your understanding of your word?
Using a thesaurus, look up similar words in the Bible. Then study, copy, etc those verses.
Make a graphic for your word or verse to post to social media. Share what you are learning. Post it as your phone wallpaper or make several graphics and change them up on social media a few times this year.
And the list can go on. Study, journal, copy, memorize—soak in the verse and see what God has to say.
Grab some help
Here are three great resources to help you choose and use a word this year. They go from simple to complex, but each is very helpful and encouraging.
Perseverance
I admit I'm not the best at follow through. I start my year strong, and I don't always end that way. A verse or word is much simpler than a New Year's resolution, especially if you use it as a jumping-off point. Let it lead you to new places through the year in your spiritual walk. But, you still need to be intentional about where your mind goes.
Today I put my verses—one for my personal walk and the other for my writing endeavors—on my phone. They are my wallpaper, so I will see them daily. I also used digital sticky notes to post them onto my computer screen. My plan is to change the look of both of these every couple months, because it is easy to overlook something if we see it every day. I am also thinking of turning them into bookmarks, which I use in my daily Bible reading, so again I will encounter them daily.
And the Psalm? My goal this year is to memorize it. I'm not the best memorizer, so this is a lofty goal. But I will make a small poster of the verse to keep near my work space, and then I will break it down on cards in an attempt to learn it.
Share your story
If you choose a word or a verse for the year, I'd love to hear it. How did you find it? What do you hope to do with it? Go ahead and share in the comments anything you have to say about this process. As someone who struggles with anxiety, who sometimes loses track of the goodness of God when my mind drags me where I don't want to go, I find comfort in having a word or verse or Psalm close at hand and close at heart to help steer me back to center.