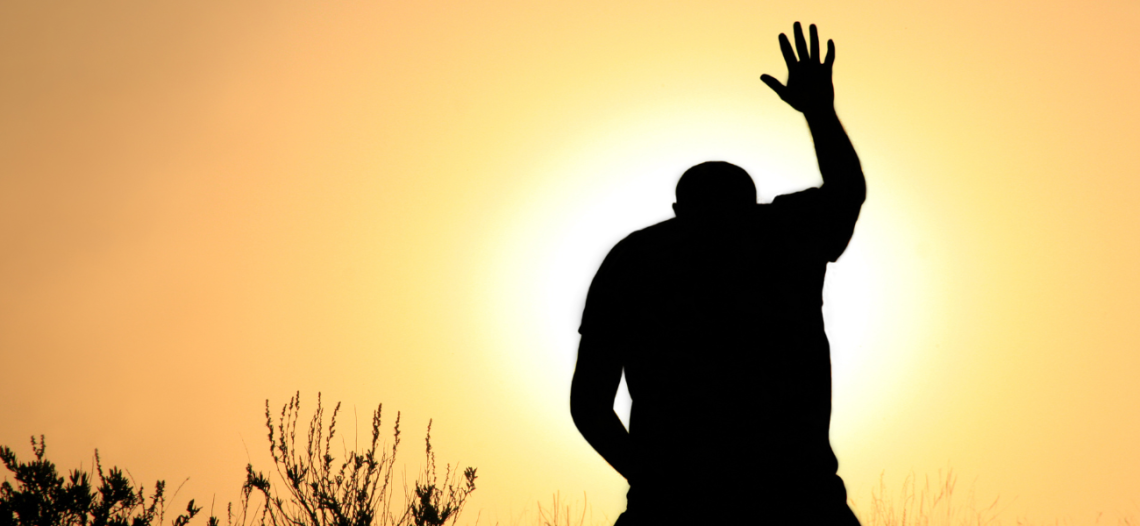 The Power of Thoughts and Words
Rejoice always, pray continually, give thanks in all circumstances; for this is God's will for you in Christ Jesus. 1 Thessalonians 5:16-18
In the throes of anxiety, it's easy to feel like a victim. Sometimes we are. My last bout of acute anxiety had some physical components, so my body was using anxiety as a huge distress beacon. Until I fixed some of the physical issues, I had no hope of dealing with the anxiety.
However, now I'm back to normal anxiety, and that tends to come from runaway thoughts. Can you relate? The what ifs that press at your mind. The worst-case scenarios that play like bad movies in your head when you least expect it. The doubts about God and His care that insinuate themselves into your thoughts when God's plans deviate from yours as far as possible.
Those we have some control over. I think everyone is familiar with the Philippians verse about how to think. We are to cling to thoughts that are true, noble, good, pure, admirable, and praiseworthy. (plus a couple more. I'm sure I missed a couple.) That sounds good. If I could do that, I'd be set.
Thought categories
The Thessalonians passage above isn't as specific about individual thoughts, but it gives us some great categories of thinking. Rejoice, pray, give thanks. If I do these things, I will likely fulfill Philippians 4. Also, I will fill my mind up with things that don't cause anxiety, thus derailing the spirals that take me down.
Don't you wish it was that easy? It feels like it should be that easy. God says do it, and I want to obey God, so I do it. Fears vanquished, thoughts controlled, all is well.
Alas, it's not that easy. At least it isn't that easy for me.
First, this is an exercise. It's work. I know a woman writing a Bible study on seeking peace. Her premise is that God promises peace, but it doesn't just fall on our heads. We seek it. We put certain disciplines and habits into our lives to promote peace, and we ruthlessly rip out what doesn't promote peace.
We do the same with our thoughts. I've talked about this before, but since I still struggle with this, I'll write about it again.
Rejoice
I like the concreteness of this passage. We start with rejoicing. That's praise. We can read praise. In this day and age, we can hear praise. Do you have praise music in your life? Could you use some? While you do the dishes? Fold clothes? Stir the soup? Could you incorporate it into your quiet time? Music is a great way to praise and rejoice. The Psalms include 150 songs, many of them praise, so God seems to think music and praise can link together, too.
Can you put Post-its of praise verses on your vanity? Use them on the lock screens on your phone? Let an audio Bible app read praise Psalms into your head while you exercise? There are plenty of ways to add praise to your life.
Pray
Praying is next. Talking to God is very grounding. I found this out in my last bout of anxiety. Big fancy words are not necessary. Tears might be. God wants to hear what you have to say. Does that blow you away? Not that many people in this world want to hear what I have to say. And not one single human soul has ever said to me, Hey, I want you to talk to me all the time. Never stop. I need your voice in my ear 24/7. It is monumentally weird that God asks me to do that. But it's also true. 1 Thessalonians says pray continually. Some versions say without ceasing. Some say never stop praying. God actually wants my voice in his ear all the time. This kind of connection with God is very good at keeping other thoughts—and worries and fears—at bay.
Give thanks
Giving thanks is the last on this list. Again, these are nice, straightforward commands. However, I admit I don't keep them like I should. I could be wired in with God all the time. All. The. Time. But I'm not. And where I fall down the most is giving thanks.
Because you can't give thanks for something while whining about it, and sometimes I choose whining. Wallowing is easier. Which brings us right back to the top of this article where I said this is work. If it was easy and came naturally, God wouldn't have to command us to do it. Notice what commands are not in the Bible. We are not commanded to breathe. We are not commanded to laugh at funny stories. We are not commanded to sit down when we are tired. They happen naturally.
Giving thanks and rejoicing and praying don't come naturally. Therefore we are commanded to do them, and we have to exert ourselves to make it happen.
What might help us as we practice these three things? Some people journal. Write out prayers and praise and thanksgiving. Keep notes on your phone. Put your downtime to use—pray out loud in the car on the way home from work, or play praise music. Include a praise Psalm every day in your quiet time. Keep a list on the refrigerator of things you're thankful for.
A life of blessings
I recently read Sitting at the Feet of Rabbi Jesus by Ann Spangler and Lois Tverberg. In it they discuss the Israeli practice of speaking blessings. We see it in Scripture during the life of Christ. People had a habit of speaking quick words of praise throughout their day. Praise for the sunrise. Praise for breakfast. Praise for the last lamb at the market. Spontaneous, simple words blessing and thanking God for any and all the events of the day.
If you read the Gospels, the writers often finish a miracle by saying the crowd gave thanks and praised God. It would sound like a cacophony of simple, one-line prayers which, according to Spangler and Tverberg, go something like this: Blessed is he… (fill in the blank.) Blessed is he who brought the sun out on this beautiful day. Blessed is he who let my car start this morning. Blessed is he who sent my daughter such a wonderful new playmate. And in times of grief or sadness? Blessed is he who holds me close when I'm sad. Blessed is he who promises to be close while my heart breaks. Blessed is he who is the great judge.
In Judaism, there are many blessings for very specific purposes, like seeing the ocean for the first time in 30 days or for drinking wine. Here's a link to an introduction to Jewish blessings: https://aish.com/crash-course-in-jewish-blessings/ I want to be respectful of those here, but I'm talking about stealing the concept and not the specifics.
I haven't tried this. It would take a great deal of practice for it to come naturally, but I want to obey 1 Thess. 5, and this seems like a great start, to begin to see all the hours and events of my life through a lens of God, making it a habit to speak these words, to thank and recognize God in all situations. Would it change my family if I began to say them out loud, once they got over the initial weirdness? Would it change my friends?
Words and community
I want to jump up a few verses in 1 Thessalonians, because there's more to say about how we use our thoughts and words in community. Look at verse 14-15:
 And we urge you, brothers and sisters, warn those who are idle and disruptive, encourage the disheartened, help the weak, be patient with everyone. Make sure that nobody pays back wrong for wrong, but always strive to do what is good for each other and for everyone else. 1 Thessalonians 5:14-15
This says we're not supposed to be on our own. We guard each other's thoughts. We hold up one another. Is this happening in your community? Can you make it happen in your relationships? It's rough, because it means we're inviting warning and scolding if we gossip and disrupt. It means we have to be patient with EVERYONE. (oh, ouch). It also means we can admit to being weak and disheartened, and our people should help and encourage us. We aren't on our own. It also means we have to take both sides. Sometimes we help, and sometimes we are helped. Sometimes we are encouraged, and sometimes we encourage someone else. And who doesn't want the comfort of knowing our people will be patient with us? Imagine a group where we truly look out for one another.
I think it sounds amazing. And I can't make it happen except by modeling it. So once again I put on my spiritual workout clothes and add it, along with rejoicing, praying, and giving thanks, to my list of ways to align my thoughts and words with God.
Under normal circumstances, my thoughts are in my control. I decide where my brain spends its time. Choosing the right thoughts is work, but the end goal is more peace in my life. It's harmony within my spiritual community. If I can do this consistently, and my people can do this consistently… We'd rock the world. We'd have waiting lists of people wanting to join with us so they could know peace and acceptance.
All because we know what to do with our thoughts.
Think about it.
How do you include rejoicing, prayer, and thankfulness into your life? Comment any tips you have–I'd love to hear them.